DATE:
June 15, 1997
WEATHER:
mostly sunny, slight overcast, brief showers
HIKERS:
Kamal Pope, Kathryn Araki, Grant Tokumi
---
Commentary by Kathryn Araki
---
Pictures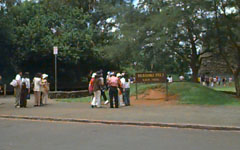 The parking lot of the Pali Lookout was jam packed with tourists when we arrived.


---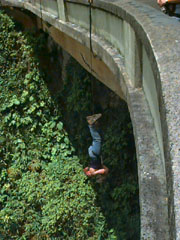 After walking around a turn in the Old Pali Road, we came across a group of men and women repelling off the bridge, head first.


---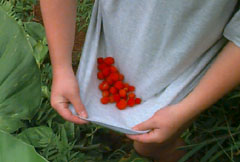 This display shows how many thimble-berries were on the trail.


---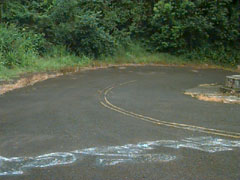 About half the hike was on the concrete, but don't miss the path off to the left on this hairpin turn.


---
This is the treasure at the end of the hike. A rather small pool with a waterfall that seems to come from the tree on the side of the mountain.


---
Hawaii Hiking Gallery Homepage
---
Custom Search
Email me at: grant@tokumi.net